13th November, 2019
Grand Opening of Tri-Wall Vina's New Factory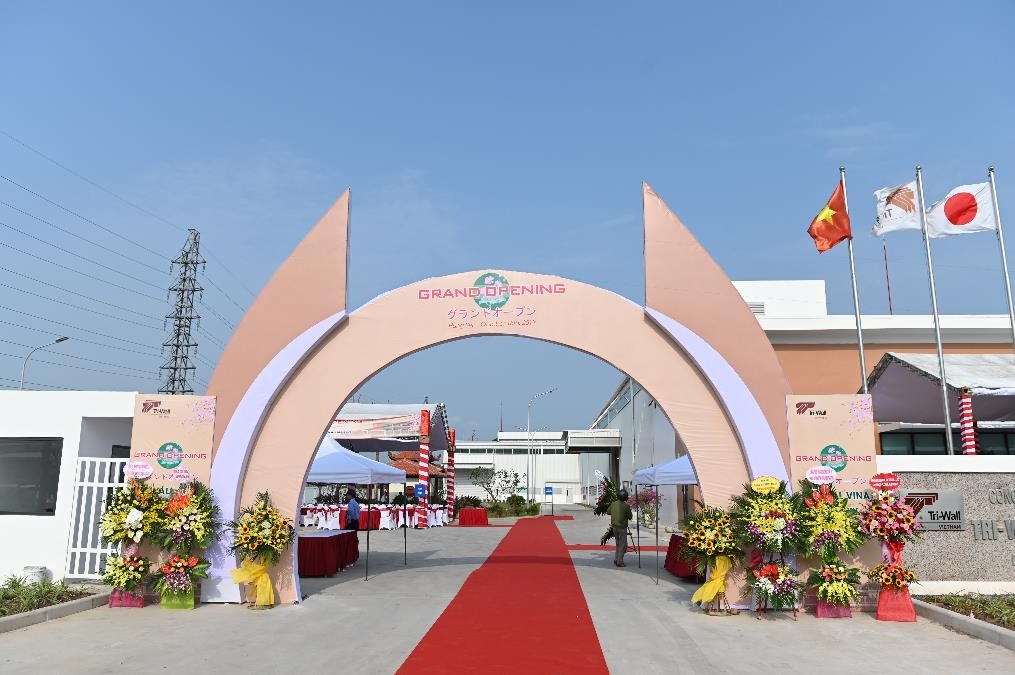 October 18th, Hung Yen Province: The grand opening of Tri-Wall Vina's new factory was held in Yen My II Industrial Park which is about 30km from the center of Hanoi. In addition to Tri-Wall employees, Tri-Wall Vina's customers, partners, suppliers and officials from the local government were also invited to attend the opening ceremony.
Established in 2012, Tri-Wall Vina Pack is the newest member of the Tri-Wall Group in Asia. It offers comprehensive packaging and logistics service to a steadily growing industrial base in a country that is forecast to become one of the fastest growing economies in the world over the coming decade.
Located in the northern province of Hung Yen, Yen My II Industrial Park is a multi-industry cluster with priority given to fields of manufacturing and assembly of electrical, electronics, machinery products and consumer goods. With a favorable location and a well-developed infrastructure, it has become an attractive investment destination for both domestic and foreign investors.
For more information about Tri-Wall Vina Pack, please visit http://tri-wall.vn/en/home/.
Tri-Wall Vina Pack Company Ltd.
Address: Road D1, Yen My 2 Industrial Park, Yen My Town,Yen My District, Hung Yen Province, Vietnam
Tel : +84-221-378-1212
Fax : +84-221-378-1213