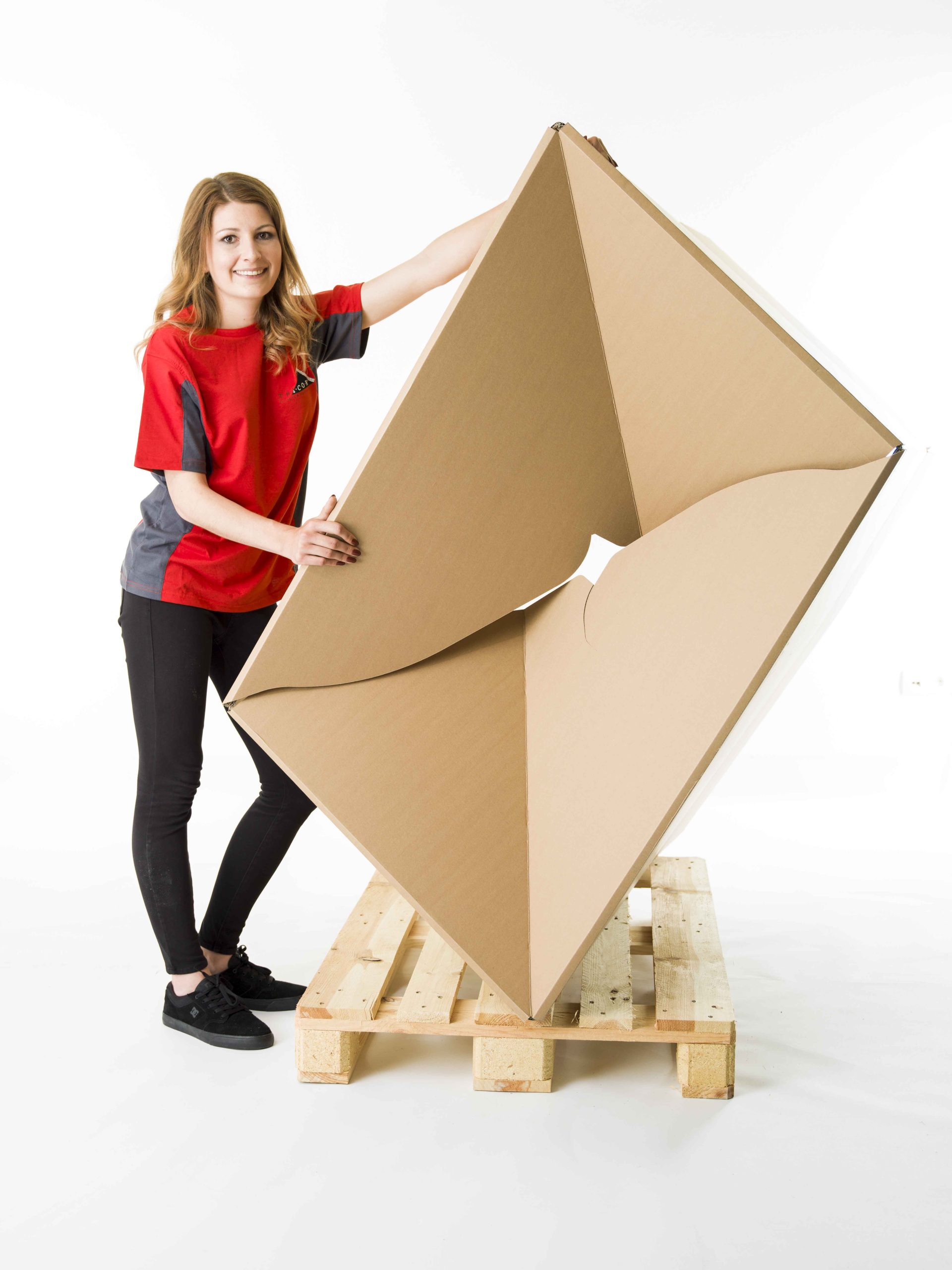 TRICOR specializes in creating customized heavy duty corrugated packaging solutions for industrial use. By closely collaborating with customers from the beginning, the company reduces costs and manages risks effectively.
The Quick Box is a ready-to-use pallet box that meets the changing needs of modern supply chains. It offers easy handling, cost optimization for freight and storage, and a faster assembly process than a traditional pallet box. The Quick Box can be quickly assembled by simply pressing down on it, with the bottom closing automatically, and doesn't require tape to secure the bottom flaps. It is available in standard industrial or Euro pallet sizes and is designed to meet your and your customer's needs.
This sustainable, pre-assembled corrugated packaging solution is ideal for protecting, storing, and transporting large volume products. It is easy to access, offers great stability, and is stackable. With the Quick Box, you can save on manpower, freight, and storage costs, and have it assembled in no time.
Learn more at: Quick Box Tricor – A revolutionary heavy duty packaging solution