TRICOR PACKAGING & LOGISTICS AG AND TRICOR PACKAGING SYSTEMS GMBH
Tri-Wall's footprint in the world's fourth-largest economy
First founded in 1931, the TRICOR Group is a company that primarily serves industrial customers in the automotive, chemical, engineering and electronics industries throughout Central Europe. In total, the Group counts 17 locations in Germany, Czech Republic and Slovenia (TRICOR Packaging & Logistics AG: 9 locations with headquarter in Bad Wörishofen, TRICOR Packaging Systems GmbH: 8 locations with headquarter in Nordhausen).
Within the TRICOR Group, the focus of TRICOR Packaging & Logistics AG is on the design and production of standard and customized industrial and heavy-duty corrugated packaging solutions and multi-material packaging. The main area of expertise of TRICOR Packaging System GmbH is the development and supply of efficient and individual packaging systems based on multi-materials. The Group offers complementary warehousing and specialized logistics solutions through its subsidiary TRANSCOR Logistics GmbH & Co. KG. In cooperation with the Tri-Wall Europe organisation, the TRICOR Group aims to become the leading European supplier of industrial and heavy-duty packaging solutions and multi material packaging solutions by developing and delivering the most innovative products to the automotive, semi-bulk and other constructive packaging segments, by managing the customer experience, and by providing value to shareholders through continuous profitability enhancements.
Germany is historically an industrial center and one of the world's major industrial nations. With the largest national economy as well as manufacturing economy in Europe, Germany is one of the largest exporters globally. The nation is the world's fourth-largest economy (till 2019) following the United States, China, and Japan and preceding India. Now with TRICOR joining its global network, Tri-Wall has a presence in all the top five global economies.
For more information, please visit https://tricor.de/en/.

TRICOR PACKAGING & LOGISTICS AG
HEADQUARTERS
Address: Jakob-Müller-Str. 1, D- 86825 Bad Wörishofen, Germany
Telephone: +49 (0) 8247 / 962 21 00
Fax: +49 (0) 8247 / 962 21 25
PLANT OFFENBACH
Address: Interpark Süd 3, D- 76877 Offenbach/Queich, Germany
PLANT BURG
Address: Eschenweg 3, D- 39288 Burg, Germany
PROOF OF CONCEPT CENTRE
Address: Jakob-Müller-Str. 1, D- 86825 Bad Wörishofen, Germany
Telephone: +49 (0) 8247 / 962 21 00
Fax: +49 (0) 8247 / 962 21 25
PLANT EPPISHAUSEN
Address: Haselbacher Str. 32, D- 87745 Eppishausen, Germany
PLANT PILSTING
Address: Rossweide 5/Unit 3, D-94431, Pilsting, Germany
PLANT EDENKOBEN
Address:Venninger Straße 2, D-67480 Edenkoben, Germany
TRANSCOR LOGISTICS GMBH & CO. KG
Address: Jakob-Müller-Straße 1, D- 86825 Bad Wörishofen, Germany
Telephone: +49 (0) 8247 / 962 24 00
Fax: +49 (0) 8247 / 962 24 90
Email: info@transcor.de
TRICOR D.O.O.
Address: Sv. Lenart 17, SLO-4227 Selca, Slovenia
Telephone: +386 (0) 80 84 80
Email: info@tricor.si
TRANSCOR S.R.O.
Address: Nádražní 214, CZ-431 51 Klášterec nad Ohří, Czech Republic
PLANT ALETSHAUSEN
Address: Hohenraunauer Str. 3, 86480 Aletshausen, Germany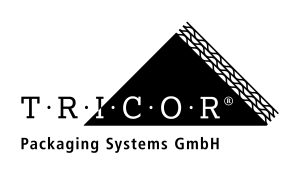 TRICOR PACKAGING SYSTEMS GMBH
PLANT NORDHAUSEN (HEADQUARTERS)
Address: Hüpedenweg 52, D-99734 Nordhausen, Germany
PLANT NEUBURG AN DER DONAU
Address: Augsburger Straße 133, D-86633 Neuburg an der Donau, Germany
PLANT BREMEN
Address: Gisela-Müller-Straße 7, D-28197 Bremen, Germany
PLANT GERMERSHEIM
Address: Siegfried-Jantzer-Straße 6, D-76726 Germersheim, Germany
PLANT VIERNHEIM
Address: Max-Planck-Straße 34, D-68519 Viernheim, Germany
PLANT SERBA
Address: Hinterm Teiche 4, D-07616 Serba, Germany
PLANT DUISBURG
Address: Richard-Seiffert-Straße 15, D-47249 Duisburg, Germany
Tri-Wall Europe GmbH
Address: Lilienthalstraße 2A, 82205 Gilching, Germany
Telephone: +49 (0) 810 5775 9205
Email: mehmetali.tuna@tri-wall.com