12th November, 2018
2018 Tri-Wall International Innovation Contest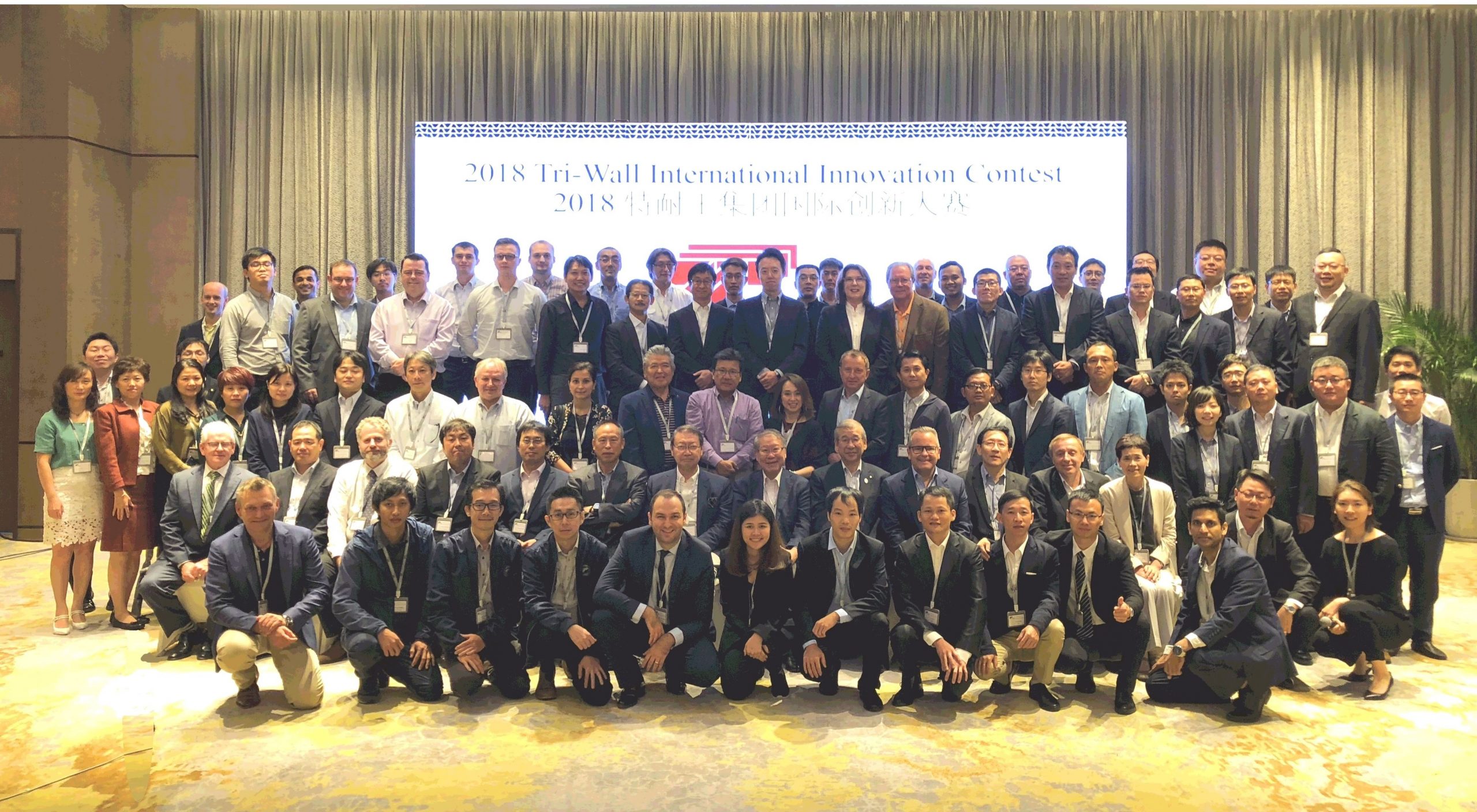 The 2018 Tri-Wall Innovation Contest (hereinafter referred to as the Contest) was held on October 20th at Xiamen, a beautiful coastal city in southeastern China. The event was attended by 105 people from more than 40 companies worldwide.
In this year's Innovation Contest, we have 12 presenters on behalf of 12 companies from China, Japan, India, Singapore, Thailand, Poland, Turkey and the United States. The Committee of Judges consisted of key management members from Rengo and Tri-Wall Group.
In the morning of October 20th, with the opening speech made by Mr. Yuji Suzuki (Chairman and CEO of the Tri-Wall Group), the 2018 Tri-Wall International Innovation Contest started at 08:30 am. Based on the presentation sequence decided by a drawing in the prior night, each team presented its innovation project in the allocated 15 minutes, followed by another 15 minutes for Q&A. An interesting fact about this year's event was that we had the highest number of presenters in the history of the Contest.
After a day of exciting competition, the result was announced at the awarding ceremony held in the evening and Tri-Wall Packaging (Thailand) has won the first prize of this year's Contest.
                          Mr. Hirofumi Hori from the Rengo Group (front row, second from right), Mr. Yuji Suzuki from the Tri-Wall Group (front row, center)                                            and Mr. Zhou Chuihuan from the Tri-Wall Group (front row, far right) with all presenters
At the end of the awarding ceremony, Mr. Gu Jin, Vice President of Tri-Wall China, announced the hosting country of 2019 Tri-Wall International Innovation Contest – Vietnam!
On October 21st, participants enjoyed ferry cruise and Nanputuo Temple tour at Xiamen in the morning and a short factory tour at Tri-Wall Packaging (Fuzhou) Co., Ltd. in the afternoon.
We would like to extend our sincere gratitude and appreciation for all of the hard work and support provided by Tri-Wall China.
2019, see you in Vietnam!