10th January, 2016
Damborghini in Japan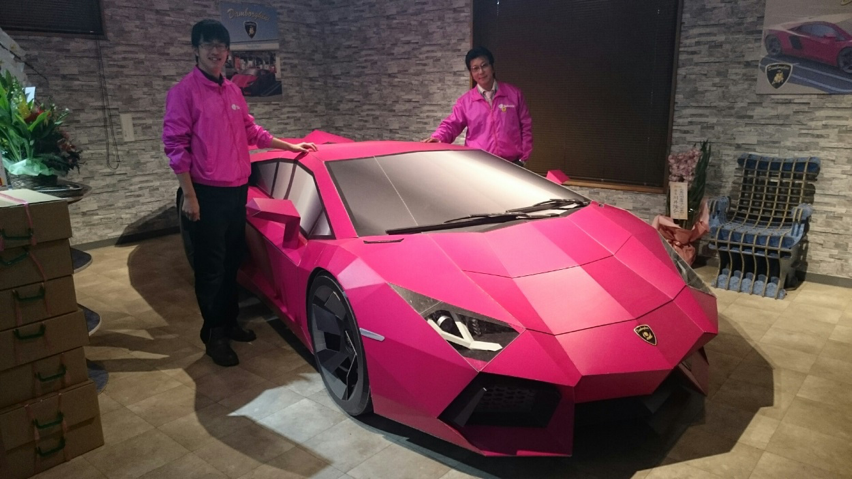 Lamborghini? No, it's Damborghini!("Damboru" means corrugated cardboards in Japanese).
Konno Kompo, one of Tri-Wall Japan's fabricators, created a full scale model of a supercar called "Damborghini" mainly made of Tri-Wall materials. As soon as Konno Kompo's amazing and sophisticated work was shown on the internet, it attracted media attention.
Konno Kompo is located in Miyagi prefecture in Tohoku region, which suffered devastating damage during the Great East Japan Earthquake in 2011. At that time, Tri-Wall donated Tri-Wall materials to make emergency shelter facilities such as partition boards, beds and selves.