19th November, 2021
Tri-Wall Group Awarded Silver Medal by EcoVadis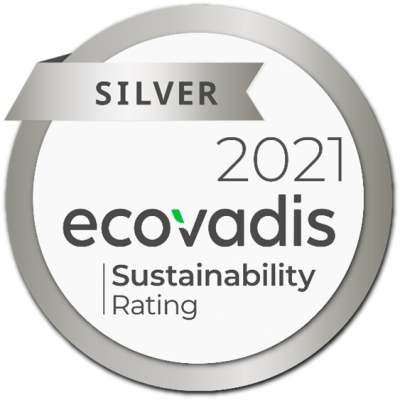 We are delighted to announce that the Tri-Wall Group has received a Silver Medal rating from EcoVadis in recognition of our practice and achievements in Corporate Social Responsibility. The Silver Medal rating is a testimony of the achievement and commitment of the Tri-Wall Group in sustainable practices. Tri-Wall's score ranks well above the industry average and is among the top 28 percent of all companies evaluated in the Manufacture of corrugated paper and paperboard and of containers of paper and paperboard industry.
EcoVadis is the leading platform for monitoring sustainability in global supply chains. It evaluates companies' policies and actions in the areas of environment, labor and human rights, ethics and sustainable procurement. Achieving this target is not only meet the requirement of key customer on global procurement, but also create chances to access more potentials globally from a widely recognized award and scoring system.
Sustainability and social responsibility have been a major focus of Tri-Wall's business activities. This can be attributed to the company's core competence: the development of recycling package solution that contribute, for example, to reducing emissions through optimized transportation solution, or returnable solutions for global network.
We would like to express our sincere appreciation again to all the companies and individuals who had provided support to this project.